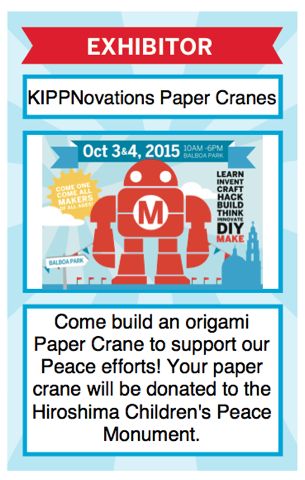 Makers love to share... ideas, projects, and passion! We have a passion for STEAM, that's
Science, Technology, Engineering, Art, Math and Music,
so whenever we can share our interests with others, like a school... it's a great feeling! This is why we are thrilled to see that
Kipp
school will be an exhibitor at their first
Maker Faire, in San Diego!
October 3 & 4, at Balboa Park, Kipp students will be teaching the art of origami and promoting a tradition of peace, service, and outreach.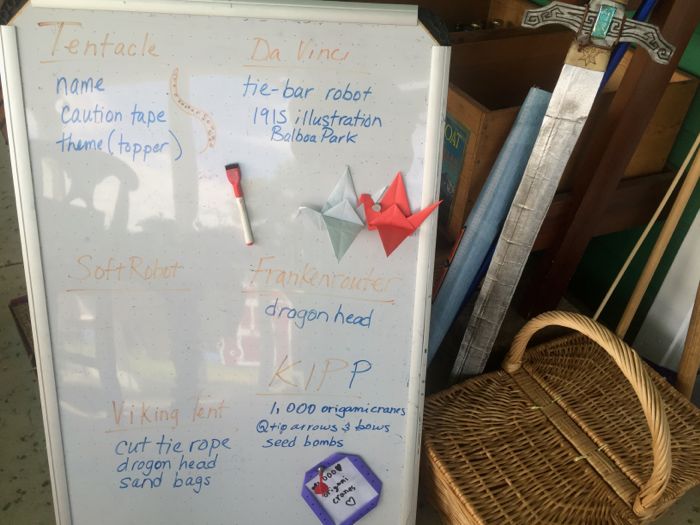 Brainstorming and exploring ideas for Kipp
was fun, and we are very excited that the ideas the
Benevolent Order Of Makers
developed are going through as a wonderful plan. It supports their curriculum, and builds character... these are some of the fabulous benefits of having fun through
making!