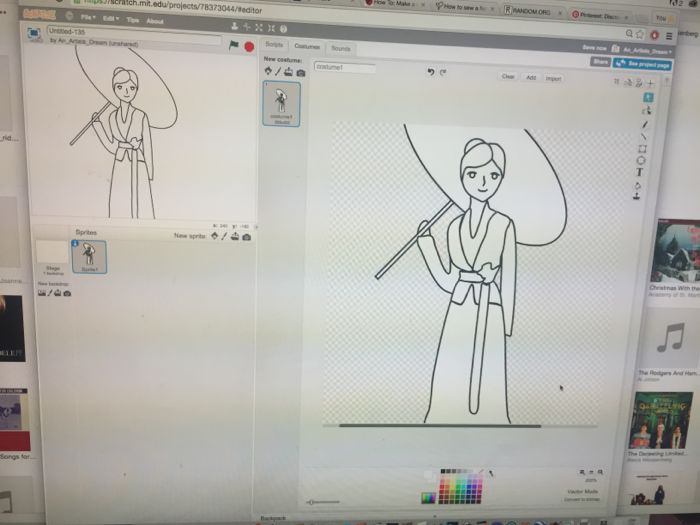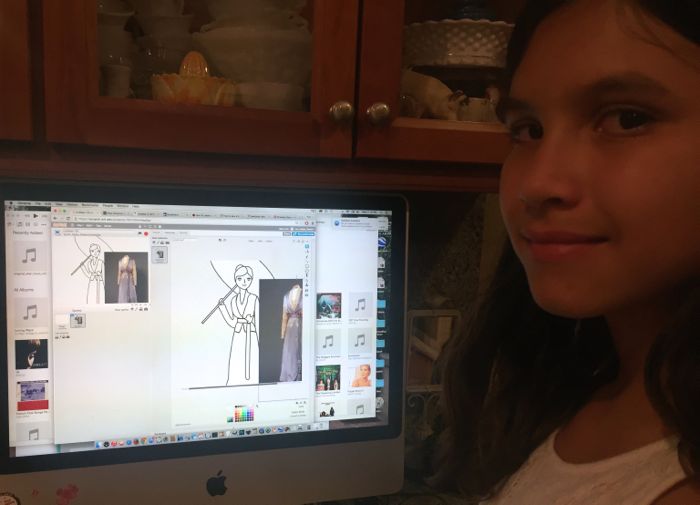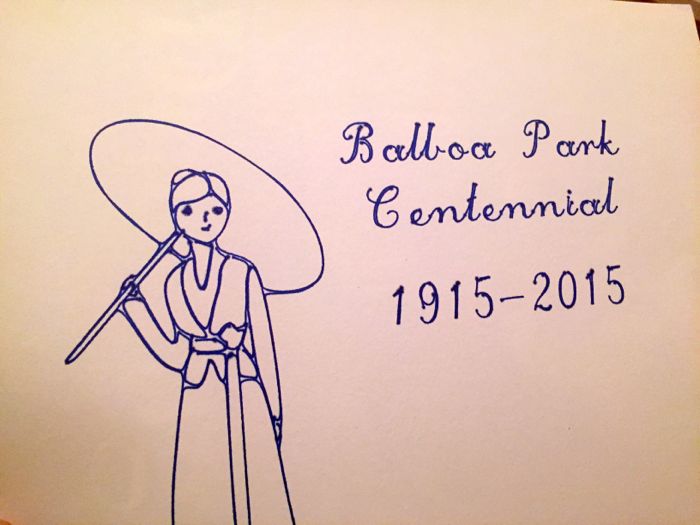 Good morning. We are on our way into a television studio to talk about
Maker Faire San Diego,
and to introduce
Da Vinci!
He's our ever evolving automaton, inspired by
The Invention of Hugo Cabret,
and Leonardo Da Vinci. Da Vinci uses an Egg-Bot circuit board and draws the images we create through Inkscape. Last night Maria created a brand new image, inspired by her love of clothing design and 1915 clothing style, and made to commemorate Balboa Park's Centennial celebration! She made her picture using
Scratch... "Imagine, Program, Share!"
The last step was to have Da Vinci take Maria's image and draw it!
Okay... here we go! Time to share!