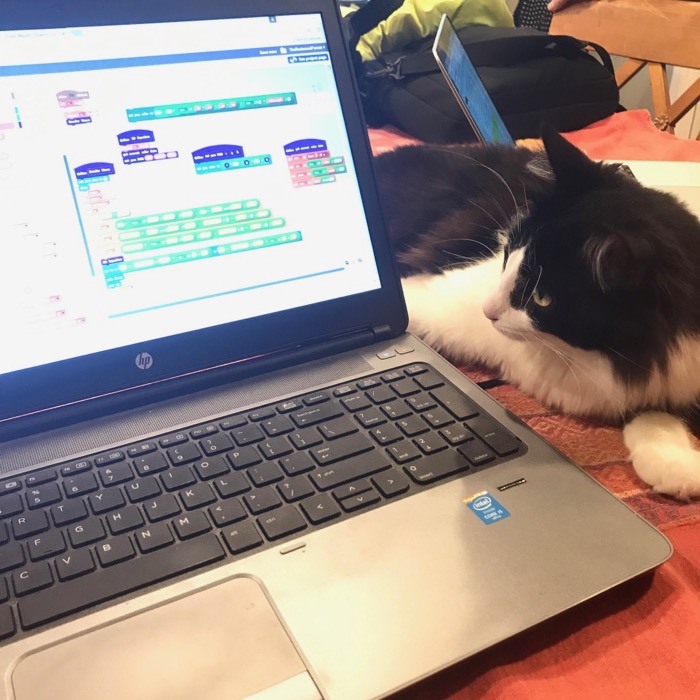 Cairo kitty heard we were
scratching
and he came to have a look. Cairo, like most cats, loves a good scratch. What he didn't understand was that sometimes when we
scratch
we actually
Scratch! Writing code, animating, making games, and creating vector line art, programming with MIT's Media Lab.
If you have never
Scratched,
and would like to learn how to code, there is a wonderful opportunity to learn more... Look for a
Scratch Day event near you!
There is a global network of events to celebrate this 10th anniversary of
Scratch.
And it's not just for children... any beginner can get familiar with programming and writing code, using this free, open-source, and engaging program.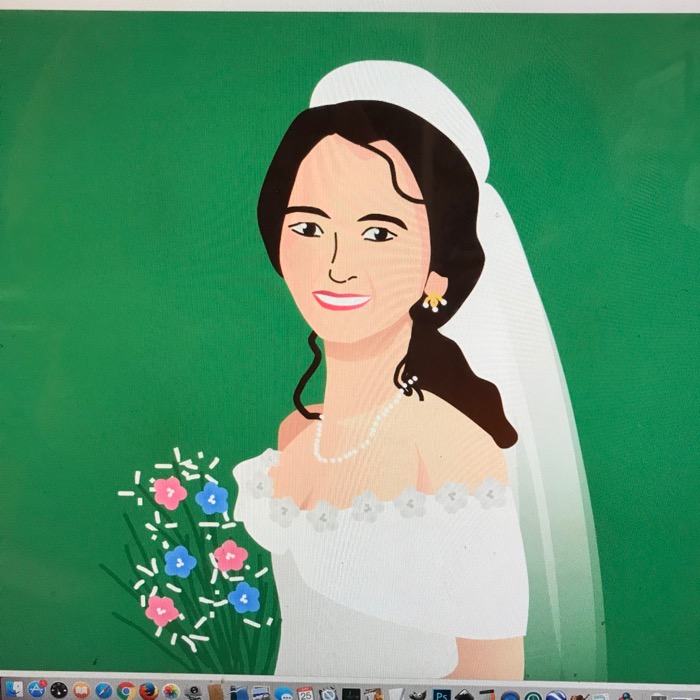 Maria still talks about owning a restaurant. She still thinks of dancing, writing, gardening, and cooking. There are a lot of things Maria is interested in, for now, for the future. But, consistently, for a couple of years, when anyone asks about her plans, her solid answer is,
I want to be a programmer and an artist.
This recent vector line drawing was done using
Scratch, from MIT.
Her skills grow by leaps and bounds... so much so that she's been invited to teach a course in Scratch programming
for Scratch Day, which is a global network of events to celebrate Scratch.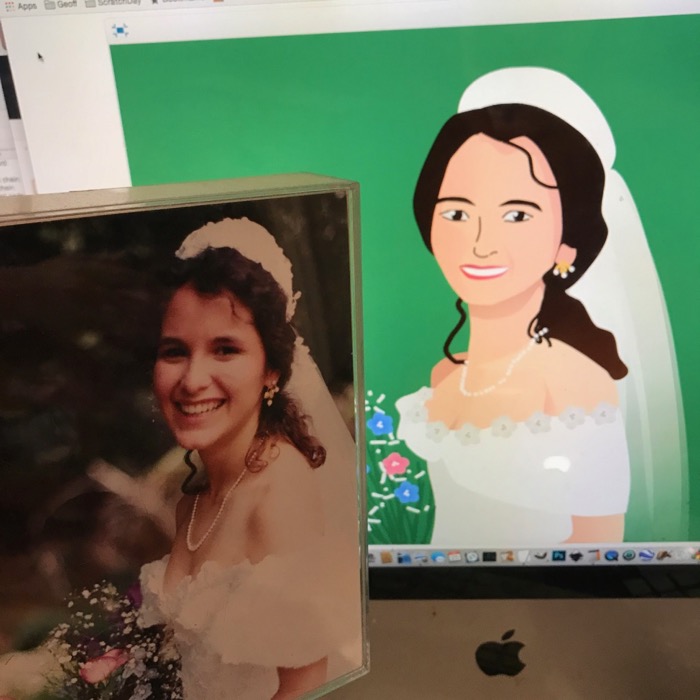 Here is the original photograph she was inspired by...
Benevolent Order of Makers is a proud of Sponsor of Scratch Day!